*blog... kind of... *rss
HTC Magic
Seems like I change my phone
every 3 years
. Quite surprising for a nerd.
This time I picked a
HTC Magic
.
Yes, it's an
Android
phone, that was the main reason.
Some months ago I realised I wasn't really using my phone, so I did a experiment of shutting it off. It was like that for about 3 months and it was an interesting experience. Like living on the 90s again, having to meet with people at specific places at specific times, ... Totally recommended. However, on that time I had a iPod Touch which made things easier (I could email sole if I was going to be home late from a wireless powered pub). I also used it to see the good things and bad things of the iPod Touch/iPhone platform, and guess what, as a Mac Hater I didn't like it much.
Recently the iPod Touch felt to the floor (while sitting down) and the screen got broken. That was the point when I stopped using it at all and started looking forward to getting an Android phone. (Although
Mike
very kindly managed to get it fixed. Mike, it's yours!).
So, now that I finally have the phone, I mainly have 3 complains:
1. WTF is with the
headphones connector
? Why not a jack? At least give me decent headphones!
2. Android OS
doesn't really feel as snappy
as the iPhone OS, plus the whole system ended up being a bit slower than I expected.
3.
Apple sucks!
. Apple "asked" to Google NOT TO put multi touch on Android yet.
There are many evidences
on the net that Android has the functionality ready, but it's not "connected". And guess what, my device does support multitouch by hardware, it's just waiting to Apple for the go ahead.
Way to go Apple
.
And you'll say - oh no! Another rant email! Not really, because apart from that
I *really* love the device
. It's like a normal computer in your hand (many apps runing at the same time, barcode/qrcode recognition, google apps interconnectivity, AR applications...) I really could do a very long list of things I like. Maybe the most important one is that
developing for it is very easy
and I've started :D I'm even planing to make a couple of games :P
You can track my progress on this
here
.
I got the feeling Android 2.0 will be released with the upcoming new Motorola handset, and it will bring multi touch and a few performance improvements (and many other things, but I'll be happy just with that).
5 comments
*profile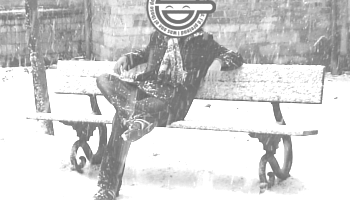 traditional id:
Ricardo Cabello Miguel
based in:
Barcelona, Spain
more:
github
,
twitter
,
twitpic
,
soundcloud
and
flattr
*post nav
Mr.doob left Hi-ReS!
60fps' Cube Clock
Tweaking the spam comments filter
Anatoly Zenkov's Portrait of Mr.Doob
Prettifying Ubuntu
HTC Magic
Time-lapse Desktop Screenshots (Linux)
Archiving Window demos with Lagarith Lossless Video Codec
Misha - Bugs (Receptor Unofficial Remix)
Isolation
Shock's Gimp Paint Studio