*blog... kind of... *rss
Chrome Experiments!
Oh my... I couldn't wait any longer...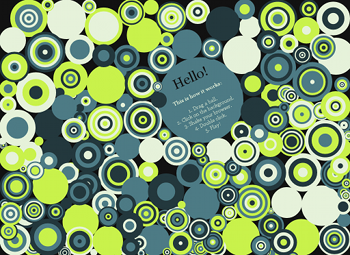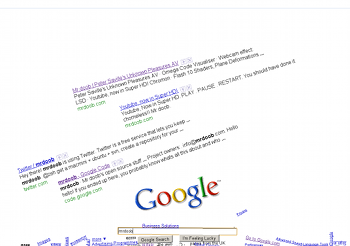 And
many other cool ones here
.
Now, if you want to know a bit of the background/making of...
Some months ago the guys at
Instrument
commissioned me for doing a experimental piece. This is the first time I get this kind of offer, I had total creative freedom (as long as the piece was cool :D). The experiment mainly had to demonstrate
Google Chrome
's performance.
First concept
The best thing to do here was to
directly code it with Javascript
. First needed to get a little framework done, a stats widget and then see where it could go. Then I started porting a
super simple collision system in between circles I had in AS3
, and mixed that with browser movement. So you could interact with a bunch of circles by shaking your browser. They liked the main concept so I continued developing it.
Google Gravity
At
Hi-ReS!
I was working on a experiment that consisted basically in the
google homepage
collapsing and you could play with the elements, throw them around and even search. It was done in flash with
box2dflash
and I did a custom editor for rebuilding the html layouts. Unfortunately I had to move to another project and the experiment development got stuck.
Back to this project, as I had a little physics engine going on they suggested using it for breaking elements of a site. At first I said that it couldn't be done because in html you can't rotate elements, then they replied with
this link
and I had to eat my words ;) Then I showed them the flash experiment and they seemed very excited about it. I was about to mention that still couldn't be done because I used Box2D and there wasn't a javascript version, but this time I googled first and,
oh! surprise, a Japanese ported it!
:D So it was all decided, it was the perfect chance to finish that experiment.
Javascript < Flash ?
It was all looking good then, it was all a matter of the browser being able to handle css rotations fast and at the same time use the box2d engine. And how surprised I was when I saw how fast it performed.
Seriously, Javascript in Chrome almost reaches the speed of flash.
(no, they didn't pay me to say this :P). Another good thing now was that it wasn't a flash hack anymore, meaning that in the original experiments I had images of the buttons, so in MacOS you would see the button using the Ubuntu skin. Not anymore as now uses directly the html elements \o/
Box2d-js improvements
Then it was time to do the usual process, the actual work, the hacks, refactoring, the addictiveness tests... Eventually faced the problem that
box2d-js
took a bit of time to load (5-10 seconds) because it loads many files... Well, not anymore! I managed to do a
script to put all the files in one and also jsmined it
, and I'll be sending the script to Yasushi later :D Glad to be able to contribute something back to
box2d-js
after all :)
Conclusion
Brilliant project, I may still submit another piece that it's half done, we'll see.
Now go and take a look at the code of each piece and feel free to reuse the code, in fact,
I want to see a lot of websites "collapse"
. The code its really easy to reuse,
just add the class "box2d" to any element you want to collapse
, and the code will do the rest. If you do anything with it, post it on the comments down here please :)
38 comments
*profile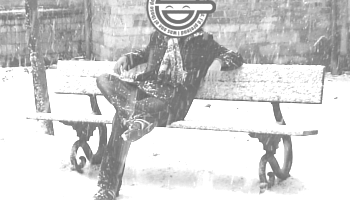 traditional id:
Ricardo Cabello Miguel
based in:
Barcelona, Spain
more:
github
,
twitter
,
twitpic
,
soundcloud
and
flattr
*post nav
Things I still miss in Ubuntu
Get the amount of files in a folder with Ubuntu
Install debug version of Flash Player plugin in Ubuntu
Detect if the swf is being executed localy or online
Sys-Con now attacks Mr.doob!
Chrome Experiments!
Face tracking + 3D Scene, Laughing Man, DOF Tunel and more...
navigateToURLAndUpdateStageSize()
png2swf.jsfl & folder_png2swf.jsfl v1.2
Peter Saville's Unknown Pleasures AV
Minilogue_Old_New.mp3