*blog... kind of... *rss
Intel demo, log #1
I though that may be a nice touch to blog a bit about how's the demo progressing, but even more interesting to make it without spoiling anything, just talking abstract. Not because we think it's going to be the best demo ever, not at all, but because a couple of MSN contacts seem interested in how it's going. So, to save a couple of chatting sessions, here it goes...
We didn't started anything yet.
Blackpawn
has some effects in the works that may be cool to use here and develop a bit more. At least right now we have more or less decided the style of the prod. From my side I'm looking for a tune to use to fit with the style. I have a folder of tunes to use that the authors gave me the freedom of using them at some point.
There are tunes in that folder which are *really* old but I still want to do a demo with them... it's just lack of resources / time.
By the end of today I should have the tune selected and we should start producing something tomorrow (although I'm going out to a
Border Community
night today and may be wasted tomorrow...)
I like a couple of tunes for the style, one of them is a Neurokin's one, which would be cool to use as the demo that we used to enter in the competition was Tokyo which was a blackpawn/trace/neurokin prod. The other tunes, I won't say the author yet as the musics are released and won't like to spoil anything ;) However, each one inspire me very different concepts. I may get a couple and start demos with them and then see which one got released at
Intel
/
Euskal
/
Assembly
;)
I don't think I'll be able to do that many demos and also having some freelance work to do. Well, we'll see...
UPDATE: Oh! I just received the briefing for it. Deadline is July 1st. And there is some details that may change what we had in mind. Running time is 3 minutes, so this changes the music selection a bit now :P
0 comments
*profile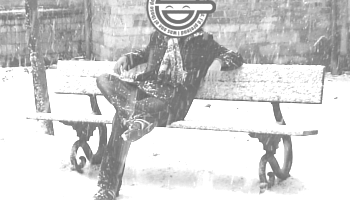 traditional id:
Ricardo Cabello Miguel
based in:
Barcelona, Spain
more:
github
,
twitter
,
twitpic
,
soundcloud
and
flattr
*post nav
HSBC internet banking is really good!
Inkscape, first experience
Succesfully moved to Dreamhost
Webcam Delay Toys AS3 + Source Code
Hoffman & Model101 - Breakin The City
Intel demo, log #1
xplsv selected for the intel demo competition
New PV3D Toys!!
Using Windows+Bootcamp on a MacBook Pro
Chris Cunningham feat. Star Wars
PV3D Previewer v1.0