*blog... kind of... *rss
these romans are crazy!
Not enough with that gig, some days later, nork wanted me to do some visuals for his djset at
euskal'04
. I already had plane tickets for it so I had no problem to do the gig again with him (we already did an improvised gig at bcnparty'11). So I was again waiting to depart to Spain at some London airport. This time I wasn't able to sleep in waiting the depart time, and neither in the party. Three days without sleep, I was feeling really tired to do a gig. But some friends encouraged me seconds before the time. This time was a gig with 3000 computer addicts (gamers, lecheers, linux, sceners, and those kind of people). Some hours before the time Mac sent me as well some changes that I was asking for the vjtool, I didn't expected that and I got so happy as well. The gig was nice, the projector had no delay this time, I just tested the beat then toilets and seconds after we started the gig.. Nork helped me a lot this time saying me the changes of the music (Thanks dude!). But then, after 40min gig the people at the party started to whistle, and then putting the chairs in the air. In that moment I didn't know if that was good of bad. I just continued with the visuals. But then, those people was starting to move closer the stage with the chairs in the air.. Was totally weird, after some minutes saying bullshit the gig had to stop. I didn't know why they were complaining, days after the party I heard it was because the music was too loud. Anyway, the experience was great and once again I want to thank Nork and Euskal orgos for it. Kewl!
So, because these gigs and other great things, that was the best july of my life without doubt.
There you have some pages with pictures and videos of that gig.
pictures 1
,
pictures 2
,
pictures 3
.
Update!
Huge video with all the gig
.
0 comments
*profile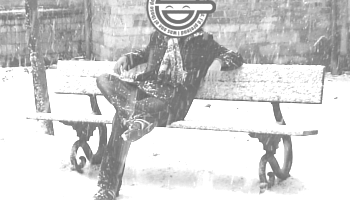 traditional id:
Ricardo Cabello Miguel
based in:
Barcelona, Spain
more:
github
,
twitter
,
twitpic
,
soundcloud
and
flattr
*post nav
eternal sunshine of the spotless mind
rodrigo tiene la culpa!
bcnparty'100
La petanca
UAC s'ha acabat!
these romans are crazy!
my first time
am I happy?
i'm back in london
becanne is out!
722 blocked