*blog... kind of... *rss
cashier number five please...
Ok, that's something that really upsets me. And also that happens everywhere, london, barcelona, madrid, ...
So, you go to any supermarket, you get the products you want, everything ok, oh! i fancy those chocolate eggs.. bum bum.. ok.. Time to pay that! wow! a lot of people doing queue for the cashiers.. ok.. well.. lets wait. Wait wait wait, some guy trying to do queuejump.. You look at him with your worst face.. wait wait wait.. Ok, the cashier says, "neeext please" with the worst tone of voice you ever listen. The products are checked, you pay with yous humble money.. and then.. here we comes the problem.

They usually give you the cash back like that. They put the notes on your hand, and then the coins on the above the note! What am I supouse to do now? Juggling? If I don't control that probably all the coins will fall! Why don't you put first the coins and then the notes? If you do it like that i will be able to hold the coins with the palm of the hand and use my fingers to control the notes easily.

Two theories.
1. They are dumb.
2. Cashiers strategy. They give you the money back like that so you are not able to count the money easily, and then you are (somehow) faster and if they gave you less money, that's just money that they win.

What's your theory?
3 comments
*profile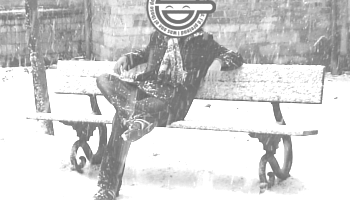 traditional id:
Ricardo Cabello Miguel
based in:
Barcelona, Spain
more:
github
,
twitter
,
twitpic
,
soundcloud
and
flattr
*affiliations
60fps
,
escena.org
and
xplsv.com
.
*input
friends
aaron koblin
abscondorium
blackpawn
campbell imray
cardboard robot ninja pirate monkey
carlos ulloa
david o'reilly
diego f. goberna
iñigo quilez
jare
jesse kanda
jorge fuentes
kile
mike tucker
nanika
nuende
tnghm
unit zero one
vadik marmeladov
zafio
zeh fernando
art
8bit today
build
cocos' island
flight404
hairy teeth
hi-res!
neave
nulla dies sine linea
patecreme
postspectacular
quel solaar
siggi eggertsson
tha.ltd
today and tomorrow
united visual artists
vvork
yugop
dev
andre michelle
alternativa
antti kupila
away3d
boostworthy
broken blog
bytearray
den ivanov
der schmale
drawlogic
fladdict
flash video
general relativity
gskinner
hidiho!
joa ebert
john grden
kaourantin
keitap
less rain
li
michael battle
nulldesign
papervision3d
pengin.swf
photon storm
pixelero
polygonal
quasimondo
sandy
saqoosha
sephiroth
simppa
tom.drastic.net
uve producers team
zero point nince
zupko
music
hunz
ochre
ronny pries
humour
wulffmorgenthaler
xkcd