*blog... kind of... *rss
a spanish wedding
Just in the middle of the explosion of extra work (
Spring Digital
's overwork, getting a flat in London,
bcnparty
/
2ndstage
getting closer and with the indirect work that it means..) I had a wedding to attend in a lost town close to Valencia (one of
sole
's friend was getting married).
The first problem that this had was the fact that I used to hate suits, but I just changed of mind about that quite fast and I went to
Zara
to see what could I have. The final decission was to mix the top of the suit with dark jeans and a kind of serious sportshoes. The mix of styles was quite nice, it is quite typical in London but I was a little bit concerned about how the people of that town and with their town-mind were going to think about what I was wearing, but well, I prefered to feel good with my cloth instead with the people thoughts. Once in the wedding everyone was looking at us because what we were wearing (
Sole
was wearing a chinese/japanese style, someone said that she was wearing in a
Pucca
style).
I've never been in a wedding with a little bit of awareness of what it was all about. That one was a catholic wedding so you know, priest blabling and blabing. Since the beginning I was quite confused.. what the hell he is talking about? the part inside the church was like 90% talking about god, about how nowadays the people doesn't attend every sunday to church and well, I just feel like if they were crying and asking us please to attend as
catholithims was just dying
. Another thought I had meanwhile they were speaking was the
resemblance between the priest an a dj
. The dj's as the priest do can make a bunch of people to sit up and sit down. It was exactly the same, bunch of people following what the dj was saying. And as the last point inside the church, well, if your name is
Rigoberto
, or your girlfriend is
Romualda
, please,
make sure that the Priest can speel properly the letter "R"
or everybody will just laugh about it. I have to say all that was very funny. As usual trying to don't laugh inside the church, sentences like "you cannot buy love, love isn't something you can buy in supermarkets, isn't something you can buy in 'el corte ingles', 'consum'..", or like "you have to put yourself inside her, and see what she feels, what she needs", also watching how the altar boy was yawning all the time... just funny.
I'm sure the happy couple will be not really happy to have the video that this guy was recording on there, I don't understand why they keep recording videos in weddings.. Anyway.. once all this
spanish traditional sectism
(sorry, but that's what I think) was over we had to wait outside the church for the married couple meanwhile they were getting properly married. Then some drinks on a normal bar, then a lot of food on a kind of restaurant and to finish the special day, 'dancing' the latest spanish supercrap hits in a
drink-as-much-as-you-can
party.
At this point we were really tired (as we didn't sleep too much to be able to catch the plane) and we decided to leave.
After that wedding was easy to see that in my case, in the future, I will prefer a
XXX's wedding style
(with DJ, VJ, friends..) instead of a catholic/traditional spanish one.
Btw,
check out the pictures of this topic wedding
8 comments
*profile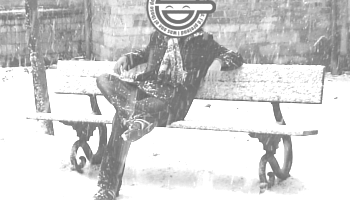 traditional id:
Ricardo Cabello Miguel
based in:
Barcelona, Spain
more:
github
,
twitter
,
twitpic
,
soundcloud
and
flattr
*affiliations
60fps
,
escena.org
and
xplsv.com
.
*input
friends
aaron koblin
abscondorium
blackpawn
campbell imray
cardboard robot ninja pirate monkey
carlos ulloa
david o'reilly
diego f. goberna
iñigo quilez
jare
jesse kanda
jorge fuentes
kile
mike tucker
nanika
nuende
tnghm
unit zero one
vadik marmeladov
zafio
zeh fernando
art
8bit today
build
cocos' island
flight404
hairy teeth
hi-res!
neave
nulla dies sine linea
patecreme
postspectacular
quel solaar
siggi eggertsson
tha.ltd
today and tomorrow
united visual artists
vvork
yugop
dev
andre michelle
alternativa
antti kupila
away3d
boostworthy
broken blog
bytearray
den ivanov
der schmale
drawlogic
fladdict
flash video
general relativity
gskinner
hidiho!
joa ebert
john grden
kaourantin
keitap
less rain
li
michael battle
nulldesign
papervision3d
pengin.swf
photon storm
pixelero
polygonal
quasimondo
sandy
saqoosha
sephiroth
simppa
tom.drastic.net
uve producers team
zero point nince
zupko
music
hunz
ochre
ronny pries
humour
wulffmorgenthaler
xkcd