*blog... kind of... *rss
More and more Javascript
Seems like I'm still hooked to Javascript. For the last few months, on my spare time I've been toying more and more with it, creating little pieces that will serve as personal benchmarks for browser performance improvements.
For the next few links I recommend using a
WebKit based browser
otherwise your browser may crash.
The first idea I wanted to try was creating a canvas using checkboxes as pixels. Then display animations with it. Similar to textmode renderers.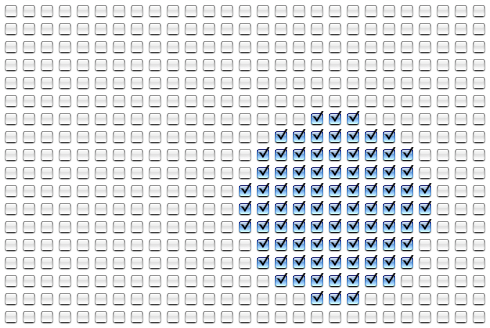 I posted the link over
twitter
and minutes later
Aaron
was sending me a drawing done with the checkboxes by Valdean Klump. On firefox, the experiment didn't worked correctly and it just created a grid where anyone could pixelate in. Because this, I created drawing tool out of it. I though it would be fun if I could also generate links on-the-fly so people could share their checkbox based drawings easily. This is how it ended up: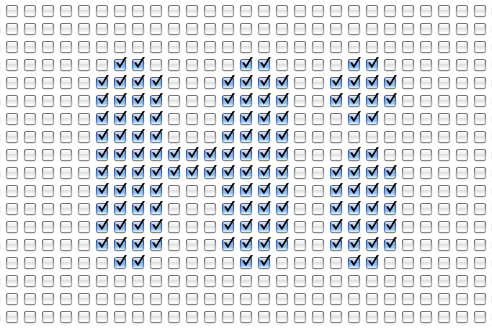 (Press Shift for the eraser tool)
Some days after,
Joa Ebert ported a Strange Attractor code to Silverlight
to compare performance with Flash. I knew that Javascript <canvas> was going to be way slower than these but I was curious how much.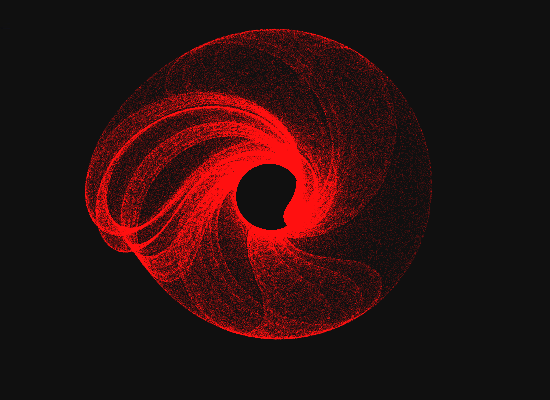 I believe the code can get some performance optimisations for the platform but my interests were to compare exactly the same code. 7 F/S seemed a good start.
At this point I felt it was about time to go back to toying with 3D worlds. Many people were working on engines using <canvas> as the renderer.
But I though I could try using <svg> as renderer instead.
Differences between <canvas> and <svg> are pretty much the same as BitmapData and Graphics. With <canvas>, performance decreases exponentially by the size of the viewport. It's easier to fill the pixels of a triangle at 10x10 than 1000x1000. With <svg> the bottle neck is the amount of vectors being drawn. Because they don't get rastered on a bitmap the nodes stay in memory and exponentially gets slower. However, viewport size isn't a much of a problem here, which ticks my fullscreen action requirement.
How do you draw with <svg>?
Good question. A <svg> is basically a XML. Every frame you fill it with nodes for each polygon with their properties. Then, on the next frame, you delete all the nodes and repeat the process. Sounds crazy, but it works. Here is the proof.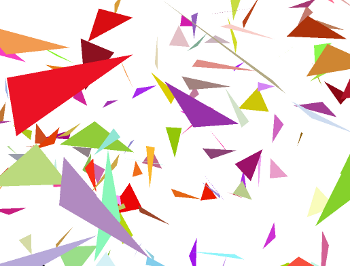 As you've probably ovserved, a benefit of <svg> that you can disable antialiasing (which you can't with <canvas>). This thing alone makes <svg> outperform <canvas>.
Now, don't get the wrong impression. At the moment I don't even know if texturing is possible with <svg>, I haven't investigated that yet. Something tells me that, if possible, it'll go horribly slow.
While working on all these I came up with some things I wanted to do that flat colors were good enough. One of these was a
QR code in 3D
. Now that I own an Android phone I keep seeing more and more QR codes. The shape of a QR code seemed like a little city and extruding it was something that excited my mind (yes, I'm weird).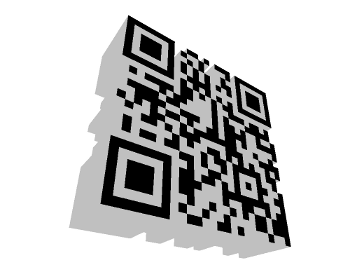 I've learn quite a bit just for doing this piece.
Inkscape
for vectorising,
Blender
for extruding and colorising,
Python
for exporting from Blender and refactored my engine once again. Performance wise, its like going back to the Actionscript 2 days. But, hopefully,
WebGL
will arrive soon and I'll be able to play with more polygons. Until then, I can create a bunch of things just with these.
Feel free to study the sources for each piece if you are interested. If you find something wrong or that can be improved, please, let me know.
5 comments
*profile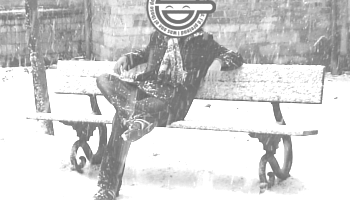 traditional id:
Ricardo Cabello Miguel
based in:
Barcelona, Spain
more:
github
,
twitter
,
twitpic
,
soundcloud
and
flattr
*affiliations
60fps
,
escena.org
and
xplsv.com
.
*input
friends
aaron koblin
abscondorium
blackpawn
campbell imray
cardboard robot ninja pirate monkey
carlos ulloa
david o'reilly
diego f. goberna
iñigo quilez
jare
jesse kanda
jorge fuentes
kile
mike tucker
nanika
nuende
soledad penadés
tnghm
unit zero one
vadik marmeladov
zafio
zeh fernando
art
8bit today
build
cocos' island
flight404
hairy teeth
hi-res!
neave
nulla dies sine linea
patecreme
postspectacular
quel solaar
siggi eggertsson
tha.ltd
today and tomorrow
united visual artists
vvork
yugop
dev
andre michelle
alternativa
antti kupila
away3d
boostworthy
broken blog
bytearray
den ivanov
der schmale
drawlogic
fladdict
flash video
general relativity
gskinner
hidiho!
joa ebert
john grden
kaourantin
keitap
less rain
li
michael battle
nulldesign
papervision3d
pengin.swf
photon storm
pixelero
polygonal
quasimondo
sandy
saqoosha
sephiroth
simppa
tom.drastic.net
uve producers team
zero point nince
zupko
music
hunz
ochre
ronny pries
humour
wulffmorgenthaler
xkcd