*blog... kind of... *rss
How do you think the future will be like?
These days I've seen 2 movies that are inspired in two very different hypothetic futures.
Idiocracy
From the director of 'Office Space', creator of 'Beavis and Butt-head' and others... The movie shows a very
stupid
future were, in instance, a clock on a big tower (something like the big ben) was swapped fr a digital one and it even was blinking on '12:00'. Hilarious! It also shows one of the movie on that time where you only see an ass for 90min. I've sometimes visions of a family watching altogether the TV where the only thing they show is a shit, just there without anything else... I have those visions when I watch TV with other people and I see them so concentrated with whatever they show.
Children of Men
Feel like more real future. If you enjoyed Half-life 2 you'll love
some of the action scenes
of this movie. I have to say that I was quite impressed about this movie, didn't know anything about it when I saw it after watching it and doing a proper imdb'ing I was again surprised when I read who was the director. The movie is cool, but the final sucks.
Anyway, which future do you chose? I think the one on
Idiocracy
sounds more probable. Just watch the television, everyday is more commercial and dumb. It's also funny that on this short review of both movies, I had more to say about
Idiocracy
than Children of Men. You would probably say that you never heard of
Idiocracy
, that's because
Fox
didn't want to do a Trailer, or even a Poster for the movie. It was released 2 years after it was done, something similar happened with
Office Space
too. Apparently they didn't want to release the movie, and in the end it was a real success when it went to DVD.
These things increased my interest for
Mike Judge
's
work
.
3 comments
*profile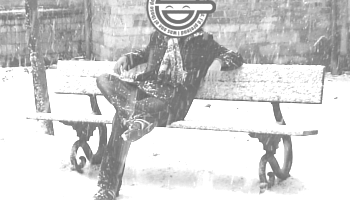 traditional id:
Ricardo Cabello Miguel
based in:
Barcelona, Spain
more:
github
,
twitter
,
twitpic
,
soundcloud
and
flattr
*affiliations
60fps
,
escena.org
and
xplsv.com
.
*input
friends
aaron koblin
abscondorium
blackpawn
campbell imray
cardboard robot ninja pirate monkey
carlos ulloa
david o'reilly
diego f. goberna
iñigo quilez
jare
jesse kanda
jorge fuentes
kile
mike tucker
nanika
nuende
soledad penadés
tnghm
unit zero one
vadik marmeladov
zafio
zeh fernando
art
8bit today
build
cocos' island
flight404
hairy teeth
hi-res!
neave
nulla dies sine linea
patecreme
postspectacular
quel solaar
siggi eggertsson
tha.ltd
today and tomorrow
united visual artists
vvork
yugop
dev
andre michelle
alternativa
antti kupila
away3d
boostworthy
broken blog
bytearray
den ivanov
der schmale
drawlogic
fladdict
flash video
general relativity
gskinner
hidiho!
joa ebert
john grden
kaourantin
keitap
less rain
li
michael battle
nulldesign
papervision3d
pengin.swf
photon storm
pixelero
polygonal
quasimondo
sandy
saqoosha
sephiroth
simppa
tom.drastic.net
uve producers team
zero point nince
zupko
music
hunz
ochre
ronny pries
humour
wulffmorgenthaler
xkcd