*blog... kind of... *rss
TrafficBroker's site is live
One of the first jobs I did when I started as a freelancer went live today. Took 6 months to finally get online. That doesn't meant hat I spent 6months working on it, in fact I spent much less time on it.
My contribution to the site are just a couple of flash headers:
Home
It features quite a bit of oldschool key2key animation, and a lot of 3D to vector tricks for some effects.
About - An introduction
How to show a graph in a cool way? It mixes traditional animation with actionscript animation this time, at some point it was quite hard to control what was going on.
About - Why Traffic Broker
This one probably was the hardest one to develop and even being just a simple game. Whenever you put a highscores online, you know the work that it means. Let's see if someone beats me score :P
Clients - Our clients
Nice dynamic flash piece loading 100 logos on-the-fly. Developing this one was piece of cake thanks to
Tweener
.
Clients - Testimonials
This one is quite traditional, little slideshow between images. It's funny that sometimes it's better to go back to traditional animation using the keyframes, mainly for using flash player's progressive loading and avoid developing the code by yourself/load external files blah blah...
There may be some more pieces to be done for the site in the future, but at the moment that's all. Thanks to Neil and everyone at Traffic Broker for making this job THAT smooth.
no comments
*profile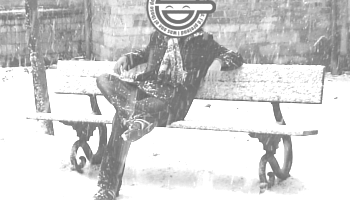 traditional id:
Ricardo Cabello Miguel
based in:
Barcelona, Spain
more:
github
,
twitter
,
twitpic
,
soundcloud
and
flattr
*affiliations
60fps
,
escena.org
and
xplsv.com
.
*input
friends
aaron koblin
abscondorium
blackpawn
campbell imray
cardboard robot ninja pirate monkey
carlos ulloa
david o'reilly
diego f. goberna
iñigo quilez
jare
jesse kanda
jorge fuentes
kile
mike tucker
nanika
nuende
soledad penadés
tnghm
unit zero one
vadik marmeladov
zafio
zeh fernando
art
8bit today
build
cocos' island
flight404
hairy teeth
hi-res!
neave
nulla dies sine linea
patecreme
postspectacular
quel solaar
siggi eggertsson
tha.ltd
today and tomorrow
united visual artists
vvork
yugop
dev
andre michelle
alternativa
antti kupila
away3d
boostworthy
broken blog
bytearray
den ivanov
der schmale
drawlogic
fladdict
flash video
general relativity
gskinner
hidiho!
joa ebert
john grden
kaourantin
keitap
less rain
li
michael battle
nulldesign
papervision3d
pengin.swf
photon storm
pixelero
polygonal
quasimondo
sandy
saqoosha
sephiroth
simppa
tom.drastic.net
uve producers team
zero point nince
zupko
music
hunz
ochre
ronny pries
humour
wulffmorgenthaler
xkcd