*blog... kind of... *rss
FLV to BitmapData Sequence
So, here I am, still finishing off a project I've been doing at
Hi-ReS!
for almost 4 months already. Doesn't matter how many time I look at it, I can't see where I spent all that time. I guess it has been all on research, file optimisations, fighting with Papervision3D 2.0... By the way...
Andy
and
Tim
, thanks a lot for the constant help! <3!
I could explain some tricks I've learn on this project, but I'll leave it for some other post... I'm already out of focus... The snippet of the day:
FLV to BitmapData Sequence
On the project there were some textures that were FLV animations. At first I had it as a bitmap sequence on the library and it was running quite well, but obviosly, that would be
intraframe
compression, which means BIG. So, .FLV needed to be used instead. And as it was
interframe
compression the filesize was much more smaller. But the problem then was that it was making the whole app almost 10fps slower. The decoding of the FLV plus (bad) looping was being very CPU expensive.
So, somehow I had to find a way to mix both best features, small filesize and low CPU usage, the easy answer was just, somehow, creating a bitmap array with each frame in the video (the video doesn't have sound btw). Tried it using the Video methods (seek() and stuff) but
there was no way I could jump frame by frame
. I guess using these methods you can only jump to the next keyframe. As having a keyframe per frame was going back again to the intraframe compression it was time to google a bit.
Unfortunately (and also fortunately) the only bit I found was
this Seb's post
, which thanks to
Tink
managed to find a decent approach for the issue.
Just as Tink suggested, create a .SWF with the .FLV embeded (which, somehow, stays at the same filesize).
Having that you get the MovieClip's magic methods: gotoAndStop(), nextframe()...
So, the only thing you need is the small class I put together today:
BitmapDataSequence.as
It's the first version, so don't expect more than the basic stuff. Oh, and
yes, it runs MUCH faster than the .FLV and it loops nicely
oh, and you could easily change the FPS too.
1 comment
*profile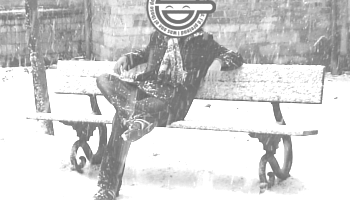 traditional id:
Ricardo Cabello Miguel
based in:
Barcelona, Spain
more:
github
,
twitter
,
twitpic
,
soundcloud
and
flattr
*affiliations
60fps
,
escena.org
and
xplsv.com
.
*input
friends
aaron koblin
abscondorium
blackpawn
campbell imray
cardboard robot ninja pirate monkey
carlos ulloa
david o'reilly
diego f. goberna
iñigo quilez
jare
jesse kanda
jorge fuentes
kile
mike tucker
nanika
nuende
soledad penadés
tnghm
unit zero one
vadik marmeladov
zafio
zeh fernando
art
8bit today
build
cocos' island
flight404
hairy teeth
hi-res!
neave
nulla dies sine linea
patecreme
postspectacular
quel solaar
siggi eggertsson
tha.ltd
today and tomorrow
united visual artists
vvork
yugop
dev
andre michelle
alternativa
antti kupila
away3d
boostworthy
broken blog
bytearray
den ivanov
der schmale
drawlogic
fladdict
flash video
general relativity
gskinner
hidiho!
joa ebert
john grden
kaourantin
keitap
less rain
li
michael battle
nulldesign
papervision3d
pengin.swf
photon storm
pixelero
polygonal
quasimondo
sandy
saqoosha
sephiroth
simppa
tom.drastic.net
uve producers team
zero point nince
zupko
music
hunz
ochre
ronny pries
humour
wulffmorgenthaler
xkcd