*blog... kind of... *rss
3 point gradient trick and vertex colors
Continuing with the three.js development, after implementing multi lights the flat shading was starting to be quite a limitation.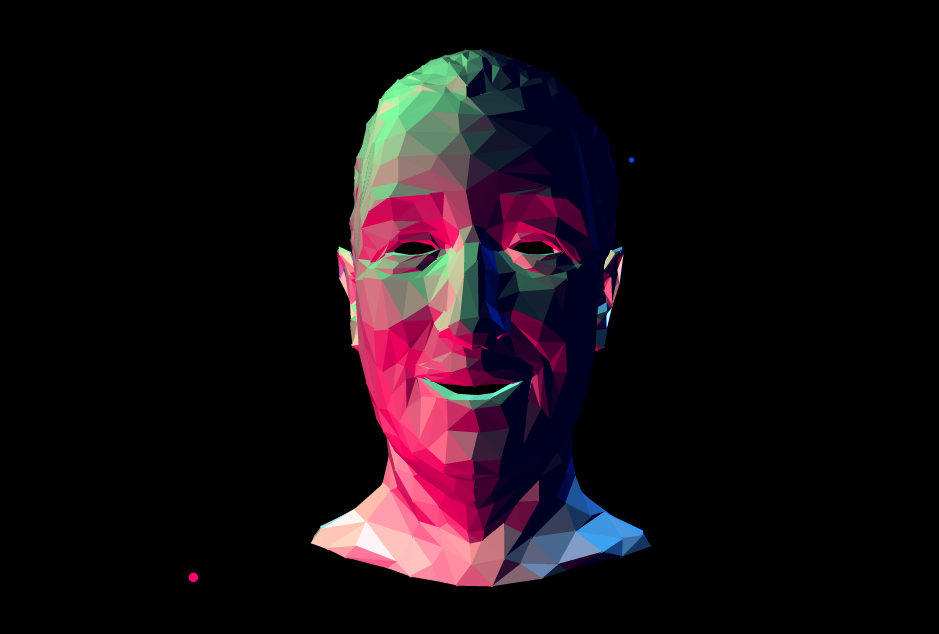 In order to get smooth faces I needed to figure out a way to create what it's called 3 point gradients. I took a look at the usual Flash 3D engines and what was my surprise when I found out that they tend to be limited to just 1 light (correct me if I'm wrong). This is probably because by supporting 1 light they just needed to create a light map per material. Something like this:

That's indeed a fast approach, but it limits to just 1 light, and then you need to update the map if the ambient light changes or the color of the material... not really up my street.
The old way of doing this with OpenGL is by using Vertex Colors. Basically, I was after this: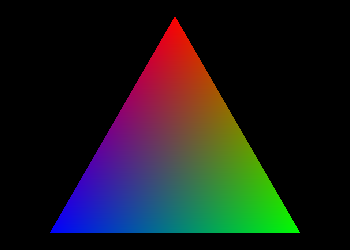 I wondered if there was a way to create this kind of gradient with the Canvas API. I googled a bit to see what people had come up with, but all the approaches seemed quite cpu intensive. Like
this one
from nicoptere.
Then a crazy idea pop into my mind. What about having a 2x2 image, and change the colors of each pixel depending of the vertex color and do that at render time per polygon? The browser will then stretch that image and create all the gradient in between those 3-4 pixels.
This is the 2x2 image:

Can't you see it? Ok, this is the same image scaled to 256x256 with no filtering (using
Gimp
):

However, by default (whether you like it or not) the browsers
filter
scaled images. This is what you get within the browsers: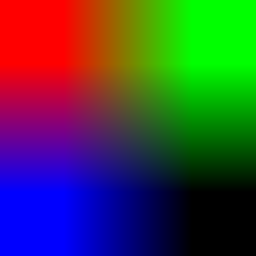 Each browser gets slightly different results but pretty much that's what you get. This wasn't exactly what I was after, there is too much color on the corners. However, by looking at all the results from all the browsers I realised that the center part of the image was the only part that was always similar.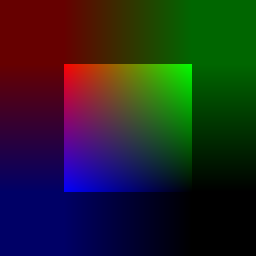 Then I realised that that's the actual gradient I was after!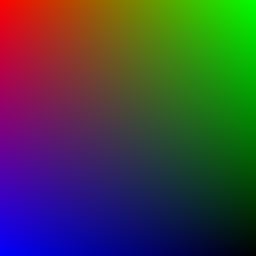 Here it's the code:

var QUALITY = 256;

var canvas_colors = document.createElement( 'canvas' );
canvas_colors.width = 2;
canvas_colors.height = 2;

var context_colors = canvas_colors.getContext( '2d' );
context_colors.fillStyle = 'rgba(0,0,0,1)';
context_colors.fillRect( 0, 0, 2, 2 );

var image_colors = context_colors.getImageData( 0, 0, 2, 2 );
var data = image_colors.data;

var canvas_render = document.createElement( 'canvas' );
canvas_render.width = QUALITY;
canvas_render.height = QUALITY;
document.body.appendChild( canvas_render );

var context_render = canvas_render.getContext( '2d' );
context_render.translate( - QUALITY / 2, - QUALITY / 2 );
context_render.scale( QUALITY, QUALITY );

data[ 0 ] = 255; // Top-left, red component
data[ 5 ] = 255; // Top-right, green component
data[ 10 ] = 255; // Bottom-left, blue component

context_colors.putImageData( image_colors, 0, 0 );
context_render.drawImage( canvas_colors, 0, 0 );

So it was just a matter of changing 3-4 pixels, scaling up and cropping and then use that as a texture for each polygon. Crazy? Yes. But it works! And fast enough! And what's more, it's not just limited to 3 points, but a 4th point comes for free (quads).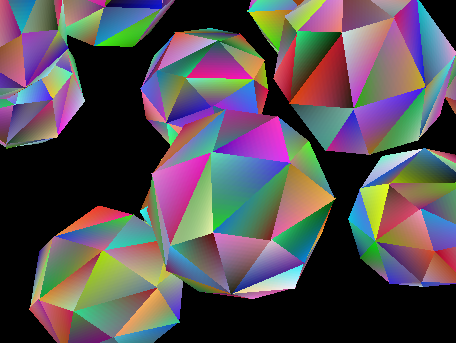 Here it's an example
of the first material I've applied the technique to (use arrow keys and ASWD to navigate).
At this point I was surprised that I didn't see this before. And that I hadn't seen this being done in any of the usual 3d engines. I did another search and I found
this snippet
from
Pixelero
that uses the same concept. Good to know I'm not the only one with crazy ideas! :)
Thanks to this, now I'm able to do smooth materials (gouraud, phong) that support multiple lights, fog, even
SAAO
:) We just need the browsers to become faster (which
they seem to be on it already
).
Of course, if your browser supports WebGL you should be using that instead, but if it doesn't, at least you'll have something better than a text message.
18 comments
*profile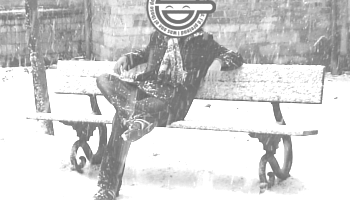 traditional id:
Ricardo Cabello Miguel
based in:
Barcelona, Spain
more:
github
,
twitter
,
twitpic
,
soundcloud
and
flattr
*affiliations
60fps
,
escena.org
and
xplsv.com
.
*input
friends
aaron koblin
abscondorium
blackpawn
campbell imray
cardboard robot ninja pirate monkey
carlos ulloa
david o'reilly
diego f. goberna
iñigo quilez
jare
jesse kanda
jorge fuentes
kile
mike tucker
nanika
nuende
tnghm
unit zero one
vadik marmeladov
zafio
zeh fernando
art
8bit today
build
cocos' island
flight404
hairy teeth
hi-res!
neave
nulla dies sine linea
patecreme
postspectacular
quel solaar
siggi eggertsson
tha.ltd
today and tomorrow
united visual artists
vvork
yugop
dev
andre michelle
alternativa
antti kupila
away3d
boostworthy
broken blog
bytearray
den ivanov
der schmale
drawlogic
fladdict
flash video
general relativity
gskinner
hidiho!
joa ebert
john grden
kaourantin
keitap
less rain
li
michael battle
nulldesign
papervision3d
pengin.swf
photon storm
pixelero
polygonal
quasimondo
sandy
saqoosha
sephiroth
simppa
tom.drastic.net
uve producers team
zero point nince
zupko
music
hunz
ochre
ronny pries
humour
wulffmorgenthaler
xkcd