*blog... kind of... *rss
Thank you for writing to Yahoo! Account Services.
What happens if you're one of those people that don't like to submit the right birth date to internet services and you forgot your password?

In 99% of the internet services out there that won't be a problem as long as you have access to the associated email address. But the clever guys at Yahoo! needed to be the 1%.

On the appropriated form I wrote this to them:

I can't use the "Forgot your Password" feature on the site because I don't remember birthdate/country/postcode. It's very possible that I didn't submitted the real ones. Would it be possible to just get sent the password or a new password to whichever email address is associated with the ****** account. I'm sure I got access to whichever email account it's.

And this is their answer:

Hello Ricardo,

Thank you for writing to Yahoo! Account Services.

I understand that you would like to reset the password of your Yahoo! account. I'll certainly help you with that.

We have reviewed the verification information that you have provided. However, we were unable to match the date of birth that you provided with the information that was entered during registration or when this account was last updated. To protect the security and privacy of all accounts, we are unable to provide login or other account assistance without completely verifying the account.

Please resubmit your request, and remember to match the information as it was entered when you originally established your account, or when you most recently updated your information. We look forward to assisting you with this account once the appropriate verification information has been received.

Thank you again for contacting Yahoo! Account Services.

Regards,

Ricky

Yahoo! Account Services Customer Care

Which makes me wonder if Ricky is a robot or they just don't know how to read yet. Otherwise, if internet stuff was unnecessary complex already (captchas and co.), they even needed to make it more complex, oh no.. I mean, more secure xD.
no comments
*profile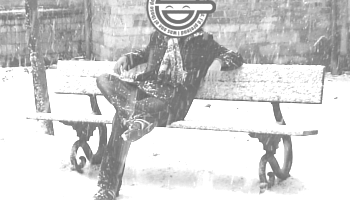 traditional id:
Ricardo Cabello Miguel
based in:
Barcelona, Spain
more:
github
,
twitter
,
twitpic
,
soundcloud
and
flattr
*affiliations
60fps
,
escena.org
and
xplsv.com
.
*input
friends
aaron koblin
abscondorium
blackpawn
campbell imray
cardboard robot ninja pirate monkey
carlos ulloa
david o'reilly
diego f. goberna
iñigo quilez
jare
jesse kanda
jorge fuentes
kile
mike tucker
nanika
nuende
tnghm
unit zero one
vadik marmeladov
zafio
zeh fernando
art
8bit today
build
cocos' island
flight404
hairy teeth
hi-res!
neave
nulla dies sine linea
patecreme
postspectacular
quel solaar
siggi eggertsson
tha.ltd
today and tomorrow
united visual artists
vvork
yugop
dev
andre michelle
alternativa
antti kupila
away3d
boostworthy
broken blog
bytearray
den ivanov
der schmale
drawlogic
fladdict
flash video
general relativity
gskinner
hidiho!
joa ebert
john grden
kaourantin
keitap
less rain
li
michael battle
nulldesign
papervision3d
pengin.swf
photon storm
pixelero
polygonal
quasimondo
sandy
saqoosha
sephiroth
simppa
tom.drastic.net
uve producers team
zero point nince
zupko
music
hunz
ochre
ronny pries
humour
wulffmorgenthaler
xkcd