*blog... kind of... *rss
Inspire08 demo log, day 116
Status:
-88 days left until Inspire08
Released but unfinished
You may already know that the demo was released already two weeks ago at
Euskal
. Yes, this is how usually goes, you work for a demo for X party, you don't finish it in time and release it on Y party.
In the end it was actually a invitation for
D///FEST 2008
as originally intended. Since the last post I didn't do much work on it to be honest, I did most of the part on the hotel while at Bilbao. I still wasn't able to forward/backward the tune so I still had the same problem of having to sync the something in the end of the demo and had to watch the whole demo. Some day... some day... But, tired of having to get the sync times by hand I added a Timer.getBeat() method. On init I sent the length of the beat (which is my tune is about 856ms) and then Timer.getBeat() will just give me back System.currentTimeMilliS() / beat_length. Once I found out the exact length of the beat the rest of the synchronization was much faster to produce. Instead of
if (Timer.getTime() > 109568)
, now I had
if (Timer.getBeat() > 128)
. Much easier to read for sure.
Then added the texts on top of everything, because, after all I had to talk about the event. Unfortunately I had to make the texts by myself too and that took some brain time.
Which is something you don't have few hours before the deadline
.
Last but not least, managed to do the greetings part/code in about 30min. All thanks to the Timer.getBeat() idea o/.
But this is not the end of the story. After releasing it some people were having problems playing it. I was finishing the demo at the party with WindowsXP at the party because Ubuntu doesn't work well in the macbook pro yet, and I
added the fullscreen code in the very last minute
, and seemed like on Ubuntu that wasn't working very well. So, some days after the release I updated the .zip which a new version that has a nice Resolution selector window before the demo, powered by
java.awt
.
No, there is still more. There were other people complaining about audio playback issues on Athlon64. Now, I don't know if this is related to the
OGG player
I was using or Java itself? Anyway I've switched to a
MP3 player
because it seems to have more options, easier getPosition and easier to implement the seek feature (backward/forward). I don't know if this will fix the Athlon64 thing in the end tho.
Related to this, I've also implemented a nice
beat visualizer
which lets me easily control if the visuals are losing synchronization. After some hours on it, seems like the problem was that
I was initializing everything way too fast
. I was starting the tune even before the video mode had change, that made the music stop for a couple of milliseconds, and everything got unsynced from there. So, that should be fixed now, everything seems to be working fine now, I should synchronize some more things on the visuals and I should be able to call it final version :D
Which is funny, I think I've never done a final version before, usually you don't want to do it after the party, but somehow, in this case I'm really enjoying it :? Anyway, that's all for now.
Final version in a few days
, and that will be the end of these series, oh, and yeah,
I'll release all the sources
so anyone can laugh, learn or fix the mess.
Oh yes, you have the current version (v1.1) here:
http://pouet.net/prod.php?which=51075
no comments
*profile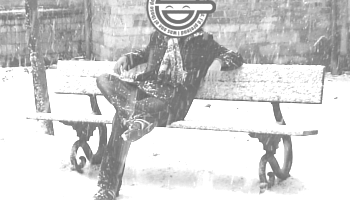 traditional id:
Ricardo Cabello Miguel
based in:
Barcelona, Spain
more:
github
,
twitter
,
twitpic
,
soundcloud
and
flattr
*affiliations
60fps
,
escena.org
and
xplsv.com
.
*input
friends
aaron koblin
abscondorium
blackpawn
campbell imray
cardboard robot ninja pirate monkey
carlos ulloa
david o'reilly
diego f. goberna
iñigo quilez
jare
jesse kanda
jorge fuentes
kile
mike tucker
nanika
nuende
soledad penadés
tnghm
unit zero one
vadik marmeladov
zafio
zeh fernando
art
8bit today
build
cocos' island
flight404
hairy teeth
hi-res!
neave
nulla dies sine linea
patecreme
postspectacular
quel solaar
siggi eggertsson
tha.ltd
today and tomorrow
united visual artists
vvork
yugop
dev
andre michelle
alternativa
antti kupila
away3d
boostworthy
broken blog
bytearray
den ivanov
der schmale
drawlogic
fladdict
flash video
general relativity
gskinner
hidiho!
joa ebert
john grden
kaourantin
keitap
less rain
li
michael battle
nulldesign
papervision3d
pengin.swf
photon storm
pixelero
polygonal
quasimondo
sandy
saqoosha
sephiroth
simppa
tom.drastic.net
uve producers team
zero point nince
zupko
music
hunz
ochre
ronny pries
humour
wulffmorgenthaler
xkcd