*blog... kind of... *rss
Google's Native Client
http://code.google.com/p/nativeclient/
Is it me, or this one
looks like a serious flash killer
? (And I actually hate when people use that [product]killer word combination).
Seriously... Specially now that
Actionscript 3 has become quite dev-only thing
. If google can make this one work, I can only see trouble for Adobe.
EDIT:
I'm pasting here a email I've sent to the internal
Hi-ReS!
list which extends a bit this post:
Basically, this is a double kick.

First to Microsoft for trying to compete with Flash player by copying the worst side of it (scripting language).

Second to flash, because the whole community is always complaining how bad optimised the player is and how slow it is still compared to OS based applications. You know, compare flash earth with... redbull earth.

This is just opening a door to all the C/C++ Graphic programmers out there to the web. Letting them use what they know (C/C++) to create application/experiences/experiments viewable from any browser. (As long as they have the plugin and/or use Google Chrome).

Processing uses Java, and people that weren't happy (with flash performance) moved to Processing/Java in order to have richer visuals on the web. Java hasn't really been doing well online, the applet is annoying most of the time and takes a lot of time to load (and shows a ugly loader). This even beats that.

It is, of course, not going to be a night/day change, but I think this has way too much potential if they handle it well. I still don't know if it's sofware-rendering only.

And hey! They have Quake already, and flash (publicly) doesn't!
no comments
*profile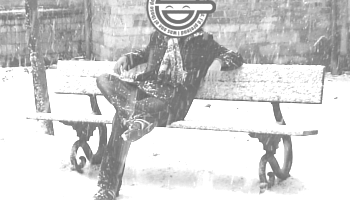 traditional id:
Ricardo Cabello Miguel
based in:
Barcelona, Spain
more:
github
,
twitter
,
twitpic
,
soundcloud
and
flattr
*affiliations
60fps
,
escena.org
and
xplsv.com
.
*input
friends
aaron koblin
abscondorium
blackpawn
campbell imray
cardboard robot ninja pirate monkey
carlos ulloa
david o'reilly
diego f. goberna
iñigo quilez
jare
jesse kanda
jorge fuentes
kile
mike tucker
nanika
nuende
tnghm
unit zero one
vadik marmeladov
zafio
zeh fernando
art
8bit today
build
cocos' island
flight404
hairy teeth
hi-res!
neave
nulla dies sine linea
patecreme
postspectacular
quel solaar
siggi eggertsson
tha.ltd
today and tomorrow
united visual artists
vvork
yugop
dev
andre michelle
alternativa
antti kupila
away3d
boostworthy
broken blog
bytearray
den ivanov
der schmale
drawlogic
fladdict
flash video
general relativity
gskinner
hidiho!
joa ebert
john grden
kaourantin
keitap
less rain
li
michael battle
nulldesign
papervision3d
pengin.swf
photon storm
pixelero
polygonal
quasimondo
sandy
saqoosha
sephiroth
simppa
tom.drastic.net
uve producers team
zero point nince
zupko
music
hunz
ochre
ronny pries
humour
wulffmorgenthaler
xkcd